Spline and Box Joint Jig
SUPPLIES LIST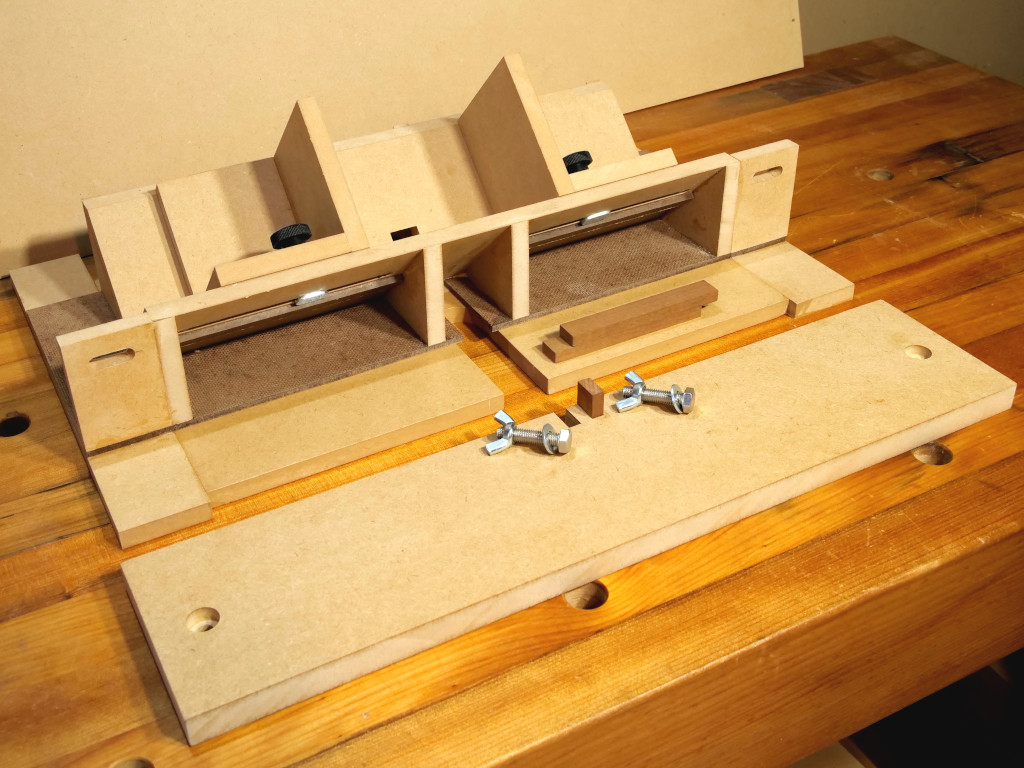 ---
The supplies, wood and tools listed below will provide you with everything you need to build the spline and box joint jig.
Hardware and Supplies
* Dimensions specified as "inner thread diameter" x "outer knob diameter". The part referenced here is made from brass since Amazon doesn't appear to have a plastic version with the ideal dimensions. Most of the Amazon star knobs with a 5/16" insert have quite a large outer diameter. They would work on this jig but limit the range of motion.
Wood
Item
Qty
Link
12mm [1/2"] MDF
600mm x 600mm [24" x 24"]
1
N/A
18mm [3/4"] MDF
500mm x 110mm [19 3/4" x 4 3/8"]
1
N/A
4.8-5mm [3/16"] Hardboard
500mm x 174mm x [19 3/4" x 6 7/8"]
1
N/A
Hardwood for 8mm [5/16"] box joint indexing pins
260mm x 8mm [10 1/4" x 5/16"]*
1
N/A
* The dimensions depend on the size of the box joints you are making. 8mm [5/16"] box joints are used as an example in the plans.
Tools
Some of the tools I used for this build. If the exact product wasn't available, I've included a link to an equivalent product.
Disclaimer: A small commission might be received for sales made through the affiliate links above.